Customer Feedback
---
The wife and I enjoy the service from Acrylic Designs.
And it is great to see the website come alive. Keep up the good work Rick.
Shannon Lints
---
I was referred to your service center by a friend at work when I need help fast. You see, My wifes car was repaired at another local shop and they didn't do a quality job. Their work on her fuel line split less then 3 weeks from when they repaired it. You fixed their mistake and charged much less. For the quality, friendly, and fast service of your shop I now will not take my cars anywhere else.
Thanks!

Jason Skinner
---
I have been a customer of "Acrylic's" for 8 years and trust the guys over there completely. They have always given my family good prices and excellent mechanics.
Larry Growe
---
Thank you for saving me with my dead battery on a cold winter evening! Above and beyond was the service I received! Top notch and nowadays too good to be true! Thanks again! Nancy
Nancy Verro
---
Had/have an AC problem with a chev. suburban that has dual heating and cooling systems. Other folks could not get it to work again BUT Rick and his staff did. Referred by a friend, best referral in a long time. Great friendly staff and fair/great pricing.
Dave Ricketts, Sherrill, NY
---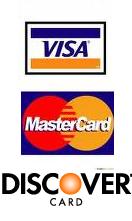 ©2020 Acrylic Designs Auto Sales & Service. All Rights Reserved
2365 Genesee Street, Canastota, NY 13032
315-363-1116